National Apprenticeship Week 2023
National Apprenticeship Week 2023 has been a great success at the Royal. We've put out loads of great content to promote apprenticeships throughout the Trust and also externally to anybody wanting to start their career or have a change of direction.
There's some great case studies we've put out and a fantastic spotlight video on some of the work our pharmacy team are doing at the Royal and how apprenticeships support that.
Please see below some short segments from the wider apprenticeship team based here at the Royal.
East Midlands 2022 Regional Winners
Congratulations to our Staff Development and Apprenticeships team who, for the second year in a row, are the regional winners of the large employer of the year award.
Here are a few members of the team, led by Liz Claridge, collecting the award for Regional Winners, Large Employer of the Year, Apprenticeship National Awards 2022.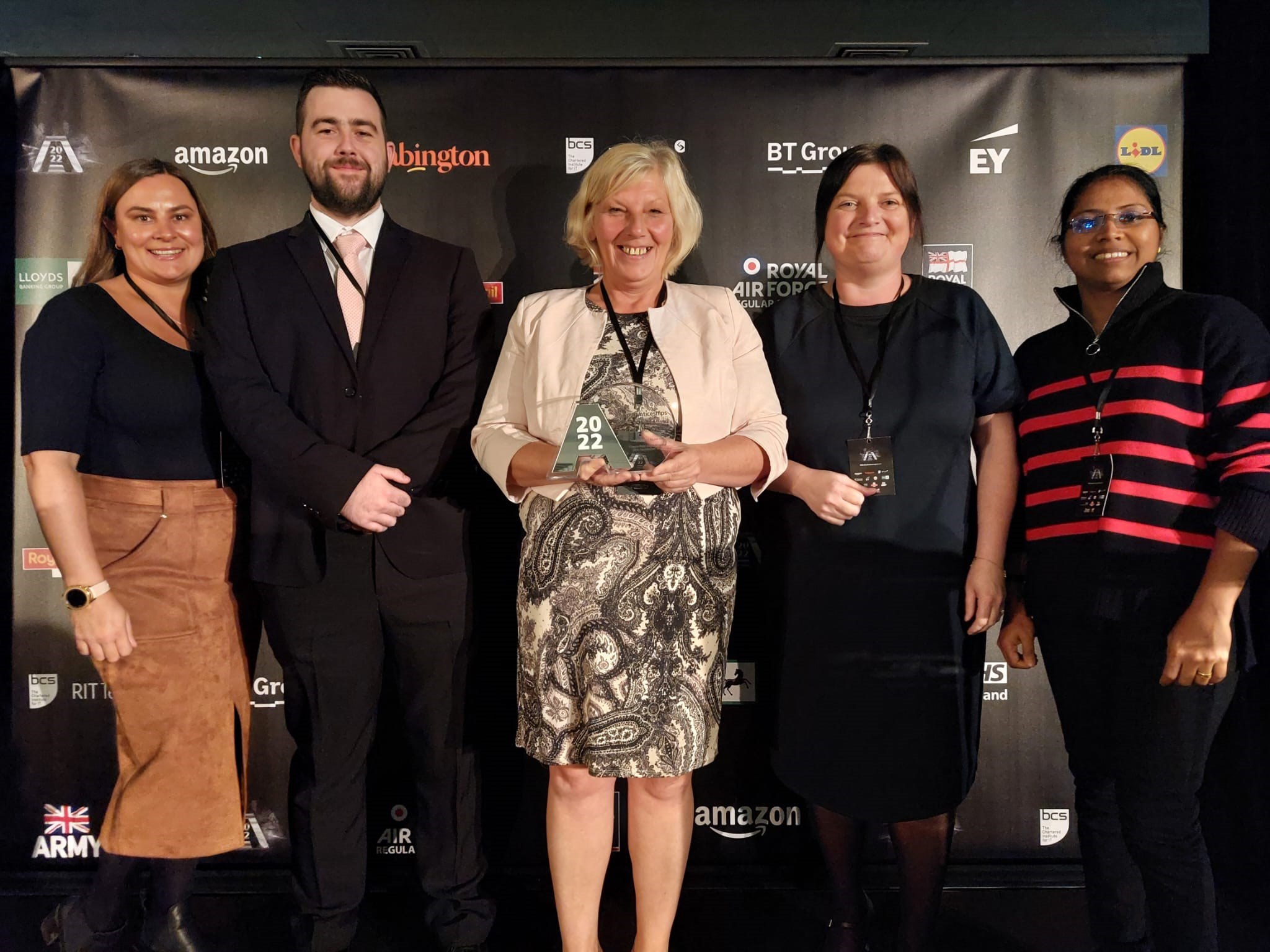 Chesterfield Royal Hospital are pleased and proud to have accepted The British Army Award for Large Employer of the Year at the East Midlands Apprenticeship Awards 2021. We would like to thank our wonderful apprentices for all their hard work and enabling us to receive this award!