Congratulations to our Staff Development and Apprenticeships team who, for the second year in a row, are the regional winners of the large employer of the year award.
Here are a few members of the team, led by Liz Claridge, collecting the award for Regional Winners, Large Employer of the Year, Apprenticeship National Awards 2022.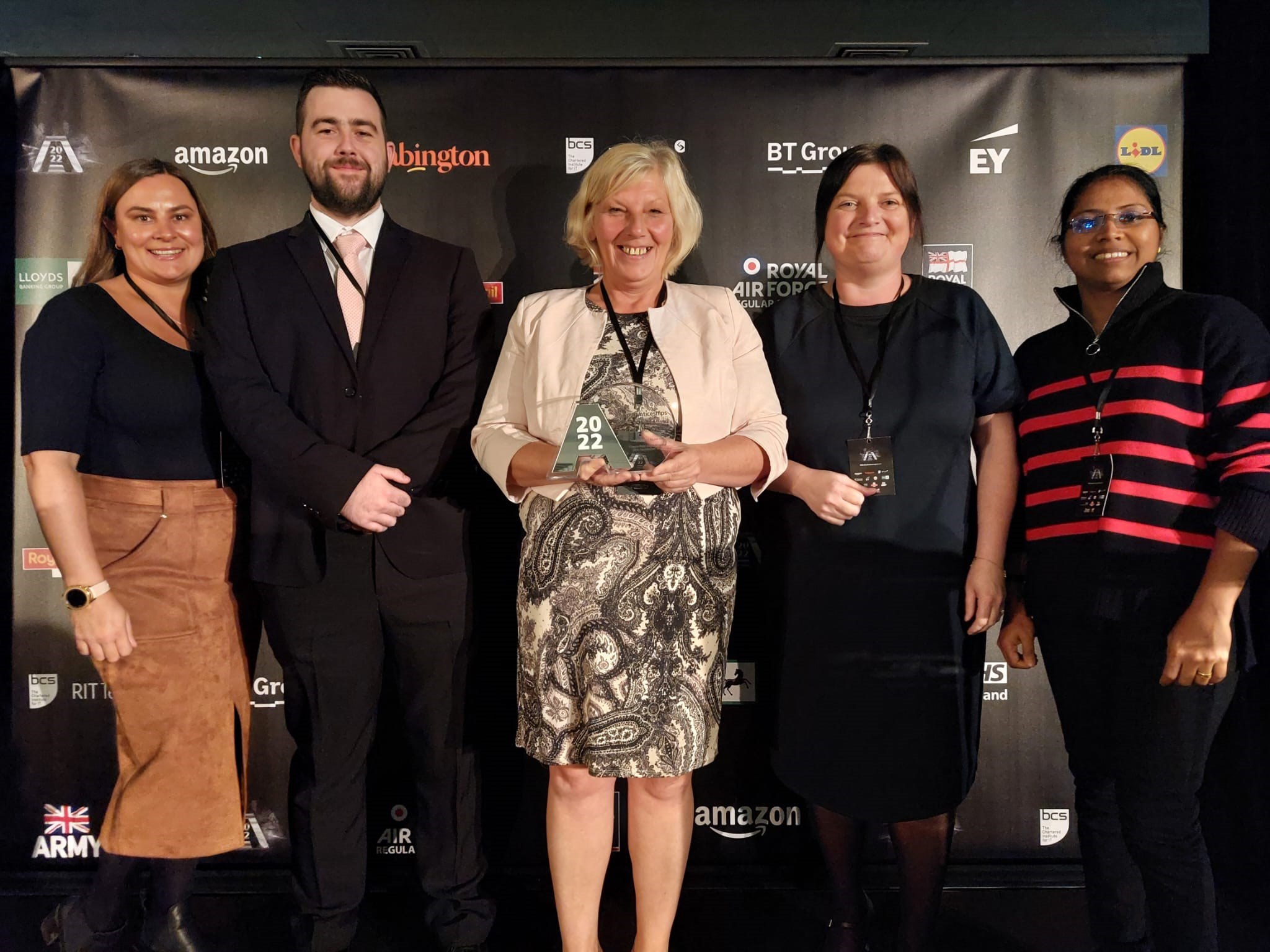 Chesterfield Royal Hospital are pleased and proud to have accepted The British Army Award for Large Employer of the Year at the East Midlands Apprenticeship Awards 2021. We would like to thank our wonderful apprentices for all their hard work and enabling us to receive this award!
Apprenticeship Guidance
Chesterfield Royal Hospital offers apprenticeships across all wards and departments for both internal and external members of staff. The Staff Development & Apprenticeship Team have produced a helpful document to explain all about the apprenticeship process.
Sometimes it is helpful to consider Apprenticeship Standards in the context of the job families to which they belong. You may find this particularly helpful when considering using a range of apprenticeships in your team.
You can use this section to view a variety of case studies. Each Job Family Section has related case studies listed.
Please click on the link below to find out more.
Job Families
On the road with the apprenticeships team...
The Staff Development and Apprenticeships Team have had a very busy month attending numerous careers events at Chesterfield College and Post 16 Careers events at local schools around the Chesterfield area.
Many of the Education team spoke at these events to showcase what careers are available within the NHS and the wider Derbyshire system.
A big thank you to all of the speakers who took time out of their day to attend.